Medical Spa Nicholasville, Ky
Welcome to Mind and Body Medspa, the premier destination for rejuvenation and wellness in the Nicholasville, KY area. As the leading medical spa in the Nicholasville, KY area, we are dedicated to helping you look and feel your absolute best. Our team of experts is committed to delivering exceptional results and providing personalized care tailored to your unique needs. Whether you're looking to reduce signs of aging, enhance your skin's appearance, or replenish your body with essential nutrients, our wide range of non-surgical aesthetic procedures and top-notch services will exceed your expectations.
At Mind and Body Medspa, we understand the importance of a personalized approach to your care. Our highly skilled team will work closely with you to understand your specific concerns and goals, developing a customized treatment plan that addresses your individual needs. With the latest advancements in non-surgical aesthetics, we focus on delivering natural-looking results that will leave you feeling confident and beautiful in your own skin.
Choose from our comprehensive range of services designed to target various concerns and enhance your overall well-being. Our offerings include Botox, Dysport, Xeomin, fillers, chemical peels, Hydrafacial treatments, IV nutrition therapy, microneedling, wellness programs, CO2 Laser, RF Microneedling, and dermaplaning. Each treatment is performed with meticulous attention to detail and a deep understanding of your unique needs, ensuring optimal results and your utmost satisfaction.
Located in Versailles, KY area, our medical spa is conveniently situated to serve the community. While embarking on your journey to rejuvenation, take a moment to explore the charm and attractions of Nicholasville. Immerse yourself in the local history at the Camp Nelson Civil War Heritage Park or visit the picturesque Maplewood Cemetery. Enjoy the area's natural beauty at Lake Mingo Park or the Jessamine County Aquatic Center. Nicholasville offers a variety of cultural events, dining experiences, and shopping opportunities to enhance your overall wellness.
We are deeply committed to your satisfaction and well-being at Mind and Body Medspa. Our team of dedicated professionals is passionate about helping you achieve your aesthetic goals and improving your overall health. With exceptional care, personalized attention, and a focus on delivering outstanding results, we strive to exceed your expectations. Experience the transformative power of our non-surgical aesthetic treatments, designed to enhance your natural beauty and boost your confidence. Contact us today to schedule your consultation and embark on a journey towards a more radiant and revitalized version of yourself. Our medical spa in the Nicholasville, KY area is synonymous with excellence, providing the highest level of quality and care to ensure your utmost satisfaction.
Book Med Spa
Book your rejuvenation journey at Mind & Body MedSpa Today! Services include Botox, fillers, chemical peels, hydra facials, IV nutrition, microneedling, and dermaplaning. Come, enhance your beauty!
Payment Plans
Optimize your finances with our manageable monthly plans. Apply now for 0% APR options. Quick application with only your state ID & mobile number. Enjoy 24/7 access to Cherry's self-serve portal!
Loyalty Program
Discover the M&B Platinum loyalty program! Enhance your well-being with monthly services of your choice for $175/month. Enjoy exclusive discounts on neurotoxins, skincare products, and fillers. Join us on this wellness journey!
Our Medical Spa Services
At Mind and Body Wellness Medspa, we offer a range of services designed to address your aesthetic concerns and enhance your overall well-being. Here are some of the treatments we provide:
Botox / Dysport / Xeomin Nicholasville, Ky
Our injectable treatments effectively reduce the underlying muscle activity that causes frown lines, crow's feet, and forehead lines, helping you achieve a more youthful appearance.
Fillers Nicholasville, Ky
With our specialized fillers, we can improve age-related volume loss by plumping the skin and reducing the appearance of wrinkles, helping you regain your confidence.
Chemical Peel Nicholasville, Ky
Experience the transformative effects of the Perfect Derma Peel, a medium-depth peel enriched with powerful antioxidants like Glutathione, for a rejuvenated and radiant complexion.
Hydrafacial in Nicholasville, Ky
Indulge in the HydraFacial, a pampering treatment that utilizes nourishing serums to instantly reveal a glowing complexion and leave you feeling refreshed.
IV Nutrition Nicholasville, Ky
Replenish your body with essential vitamins and minerals through our IV Nutrition treatments, addressing deficiencies and aiding in the healing process.
Microneedling Nicholasville, Ky
Achieve skin rejuvenation, reduction of acne scars, fine lines and wrinkles, and minimized pores with our microneedling procedure, tailored to your specific needs.
Dermaplaning Nicholasville, Ky
Enjoy the benefits of dermaplaning, a gentle and effective treatment suitable for all skin types, for a more youthful, smooth, and bright complexion.
Co2 Laser Nicholasville, Ky
Discover the gold standard in skin rejuvenation with the Tetra, the latest CO2 laser from DEKA. Achieve remarkable results in treating wrinkles, age spots, acne scars, and skin tightening. Experience the power of fractional ablative treatment without downtime with our revolutionary COOL PEEL. Trust our expertise for flawless skin transformation.
VirtueRF Nicholasville, Ky
Discover VirtueRF, the most advanced radio-frequency microneedling device. Achieve smoother, tighter skin with customizable treatments that stimulate natural collagen and elastin production. Experience immediate and long-lasting results, improving over 4-6 weeks. Embrace the power of VirtueRF for a non-invasive solution to fine lines, wrinkles, and uneven skin tone.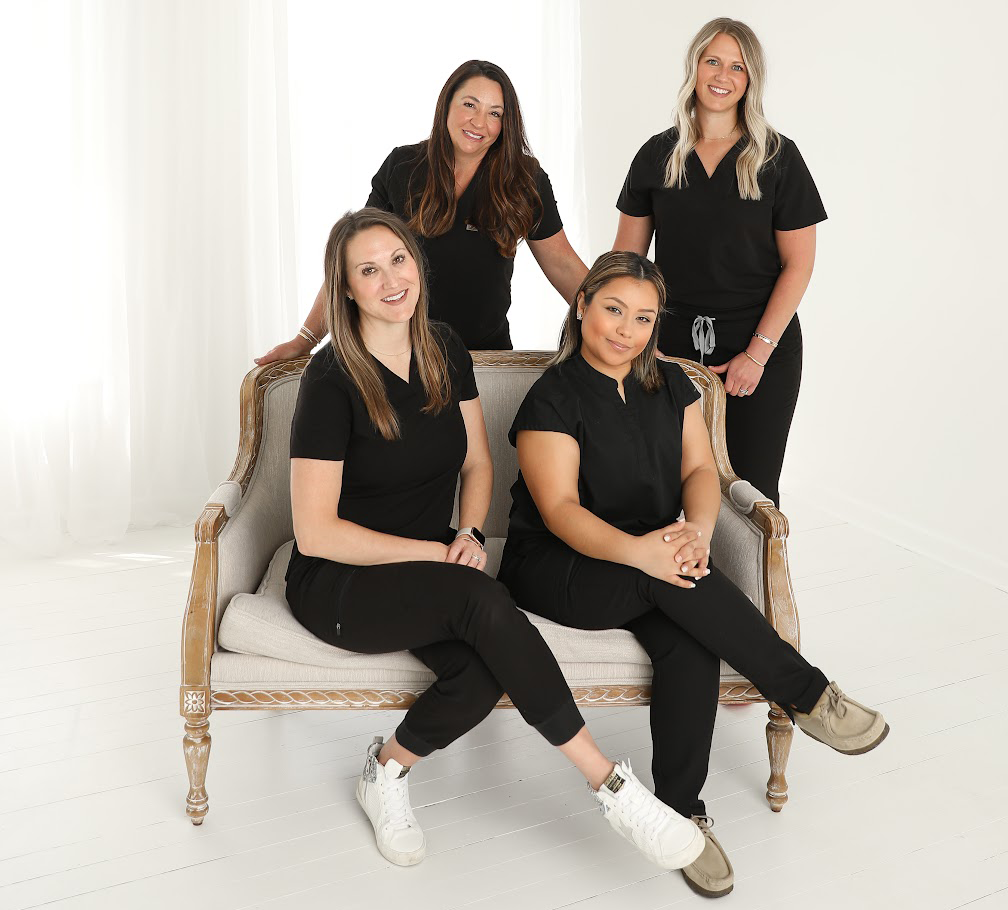 Nicholasville Kentucky
Welcome to Nicholasville, Kentucky, a hidden gem nestled in Jessamine County. This charming town combines small-town charm with easy access to the vibrant city of Lexington, offering a perfect blend of relaxation and exploration. Discover Nicholasville's rich history, explore the streets adorned with historic landmarks, and immerse yourself in the vibrant local culture. Nature lovers will be enchanted by the picturesque landscapes and serene ponds. Engage in friendly conversations with locals, sample the region's diverse wines at the Kentucky Wine and Vine Fest, and experience the warm hospitality that defines Nicholasville. Whether you seek tranquility, history, or local flavors, Nicholasville has something for everyone. Uncover the hidden treasures of this enchanting town and create cherished memories in Nicholasville, Kentucky.