Medical Spa Service
VirtueRF Microneedling
Stimulate Collagen and Elastin Naturally With VirtueRF
Welcome to Mind and Body Medical Spa, your destination for transformative beauty enhancements in Versailles, KY. We are proud to introduce VirtueRF, the most advanced radio-frequency microneedling device, as a premium service at our spa.
VirtueRF is a proven, non-invasive solution that addresses a range of skincare concerns. Experience the power of this fully customizable treatment, designed to diminish fine lines and wrinkles, lift and tighten the skin, and improve overall skin tone. By creating microscopic channels in the skin, VirtueRF stimulates the natural production of collagen and elastin, leading to impressive results.
Utilizing radio-frequency heat energy, VirtueRF effectively lifts and tightens the skin by promoting the remodeling of collagen and elastin fibers. This innovative technology offers both preventative and corrective benefits for our patients, with immediate, natural results that continue to improve over the course of 4-6 weeks following treatment.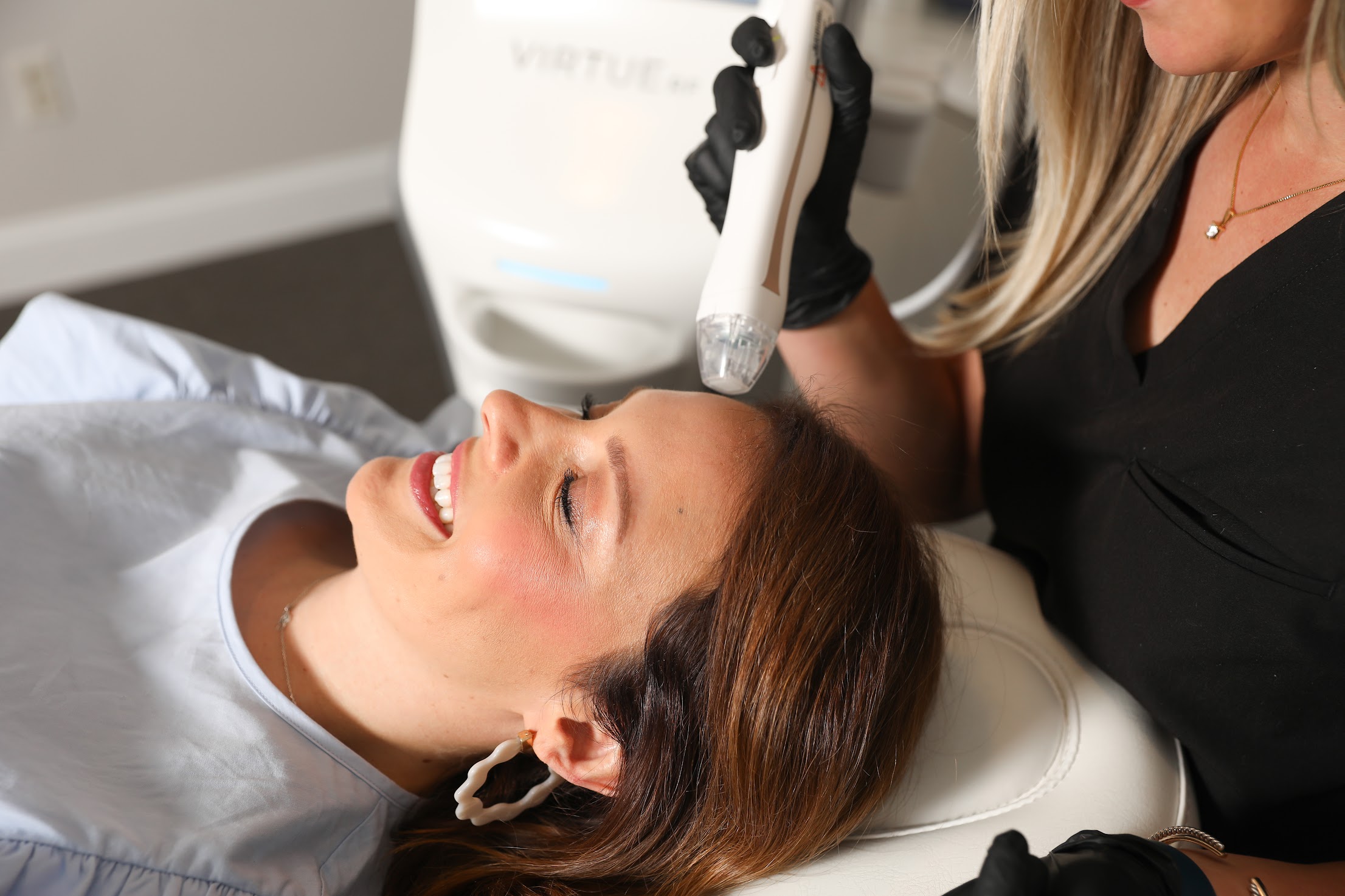 As the world's first RF microneedling platform, VirtueRF sets new standards in body tightening, jawline sculpting, and skin rejuvenation. With its ability to accommodate multiple handpieces, VirtueRF surpasses other leading RF microneedling products in terms of versatility. Our treatments are designed to maximize patient efficacy, providing you with a comfortable and exceptional experience.
At Mind and Body Medical Spa, we strive to deliver unparalleled results and ensure your utmost satisfaction. Trust in the advanced ergonomic design, intuitive interface, safety features, and precise treatment delivery of VirtueRF. Let us help you unlock your natural beauty potential and embrace a more radiant, youthful appearance.
Visit us at Mind and Body Medical Spa in Versailles, KY, and discover the transformative power of VirtueRF, where innovation meets rejuvenation.
The Benefits of the VirtueRF
Diminishes fine lines and wrinkles
Lifts and tightens the skin
Improves skin tone
Non-invasive and proven treatment
Immediate, natural results
Continued improvement over 4-6 weeks following treatment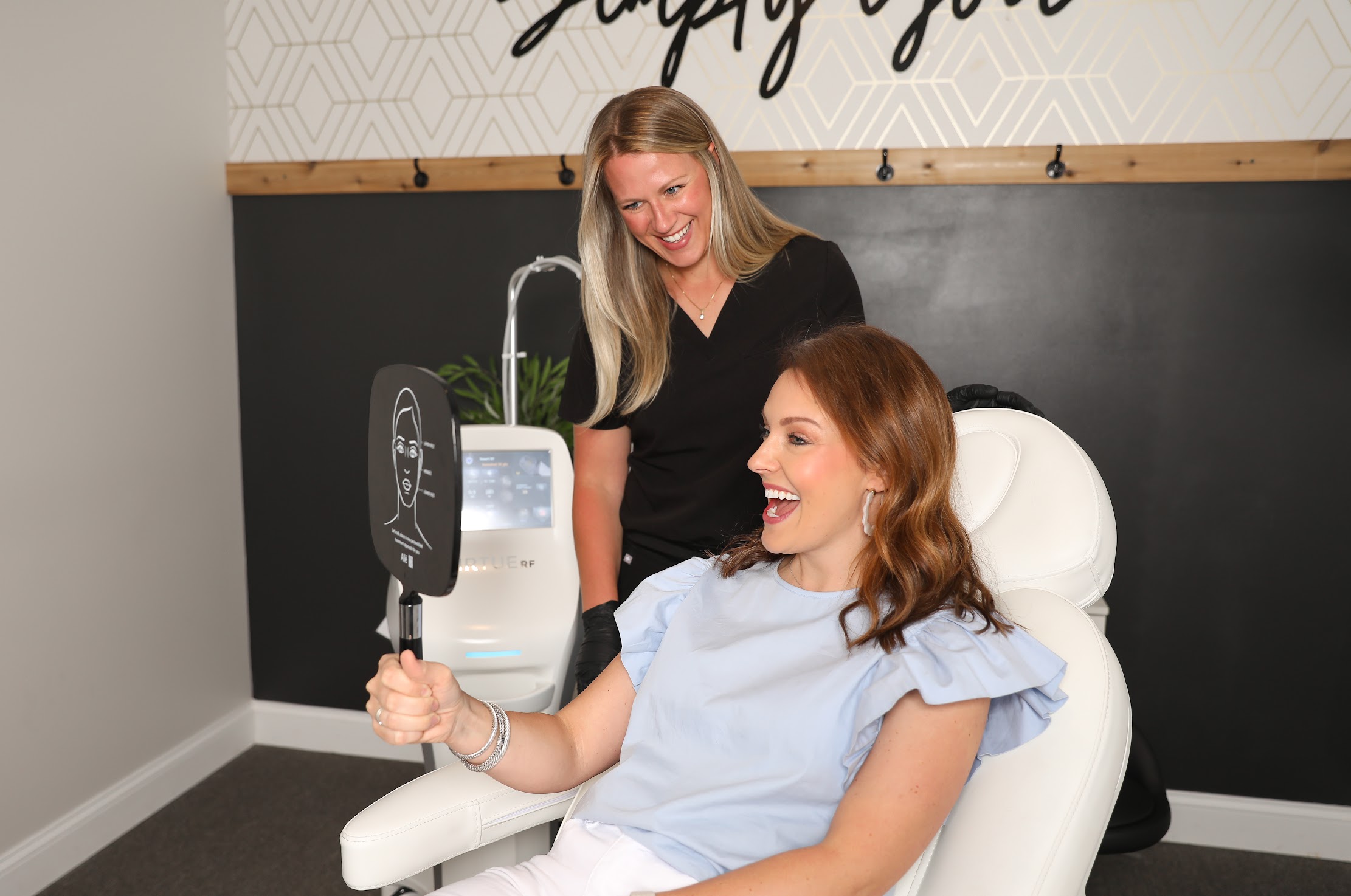 Book Med Spa
Book your rejuvenation journey at Mind & Body MedSpa Today! Services include Botox, fillers, chemical peels, hydra facials, IV nutrition, microneedling, and dermaplaning. Come, enhance your beauty!
Payment Plans
Optimize your finances with our manageable monthly plans. Apply now for 0% APR options. Quick application with only your state ID & mobile number. Enjoy 24/7 access to Cherry's self-serve portal!
Loyalty Program
Discover the M&B Platinum loyalty program! Enhance your well-being with monthly services of your choice for $175/month. Enjoy exclusive discounts on neurotoxins, skincare products, and fillers. Join us on this wellness journey!